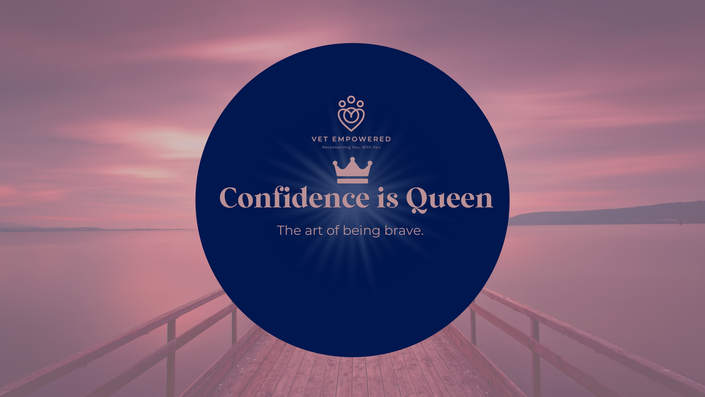 Confidence Is Queen: The Art of Being Brave (a workshop by Vet Empowered)
Ready to take your confidence to the next level?
Vet Empowered Workshop Recording
"This workshop was absolutely fantastic, I have learned so much and know this will help me!"
Our super-successful workshop from March 2022 is now available as a recording, due to popular demand.
What are we going to cover in Confidence is Queen?
What confidence really is, and what it isn't.
We'll help you understand what's holding you back from feeling more confident right now.
We'll teach you how to feel more confident.
We'll show you how you already are confident.
We'll take you to feel and discover your future vision.
Confidence.
It's something that can feel ever elusive, especially when you see everyone else around you apparently moving through their working day and life with certainty and clarity. You want to feel more confident, but you don't know how. You thought it's something that would happen once you 'achieved' more - your first year graduated, your certificate, your amazing new partner, your new house…….
You've tried really hard to work out what the secret is.
What it is that makes everyone else so much more confident than you?
You've thought about it so many times, and yet you never get to an answer……..
So we want to share something with you……
What if it's the way that you're thinking about confidence that is blocking you from feeling it?
What if the thing that's holding you back from feeling confident right now is actually something you can learn to work with?
What if there were simple tools you could start using, to shift how you feel on a physiological level, and get you into that confident vibe?
What if you were already confident, it's just that you don't know it yet?
How does that sound?
We know that you are fed up of feeling stuck. We know that you want to be able to step into that confident version of yourself, that you see in others. We know that you want to be able to do that in a way that feels authentic, without feeling like you're comparing yourself to others. We know because we've been there too - and that's why we want to help you to feel more confident NOW.
If you're ready sign up and access the recording.
FAQs
Is this just for vets?
Absolutely not. This is for the whole team. Katie and Claire coach vets, vet nurses, receptionists, ANAs and practice managers. We are humans with veterinary job titles, in fact, this is for anyone.
How long will I have access?
You will have access for 30days after purchase, the same as those that came live.
When will I get the workbook?
Yes, both workbooks are made available along with the recording.
I've already completed Vet Empowered, will this still be relevant?
Abso-flippin-lutely. This exact process is what Claire and Katie perform themselves, and they wanted to share it with you.
What format will the workshop take?
This is a recording of the live session that we ran in March 2022. You will also be given access to the workbook from the session too.
What is Vet Empowered?
Vet Empowered is a personal growth organisation, dedicated to helping vet team members to reconnect with their authentic selves, raise self-awareness and live a life aligned with their core values. Founded by vets and certified coaches, Katie Ford and Claire Grigson, the signature 12-week group coaching programme was launched in December 2020. You can read more at: www.vetempowered.com.
I have questions not on this list!
Drop us a DM at @vetempowered on Insta, and we'll get right back to you.
You can find out more about Katie and Claire at www.vetempowered.com
DISCLAIMER:
THIS COURSE IS NOT A REPLACEMENT FOR THERAPY, COUNSELING, OR INDIVIDUAL COACHING WORK. ANY ACTIONS TAKEN ARE THE RESPONSIBILITY OF THE VIEWER AND RELY ON THEM MAKING A JUDGMENT AROUND THE APPROPRIATENESS OF TRYING ANYTHING TALKED ABOUT IN THIS COURSE AT THEIR OWN PERSONAL RISK, KNOWING THEIR OWN INDIVIDUAL CIRCUMSTANCES. IF ANY DOUBT, WE'D SUGGEST CONSULTING A MEDICAL PROFESSIONAL BEFORE STARTING OR CONTINUING THE COURSE. THE CONTENT IN THIS COURSE IS FOR EDUCATIONAL PURPOSES AND IS A SUGGESTION ONLY, THE TIMESCALE IS ALSO A SUGGESTION. RESULTS ARE NOT PROMISED NOR GUARANTEED, EVERY INDIVIDUAL IS DIFFERENT. AT VET EMPOWERED, WE'D ALWAYS SUGGEST DISCUSSING PERSONAL CIRCUMSTANCES AND SEEKING SUPPORT AS AND WHEN NEEDED.
Your Instructor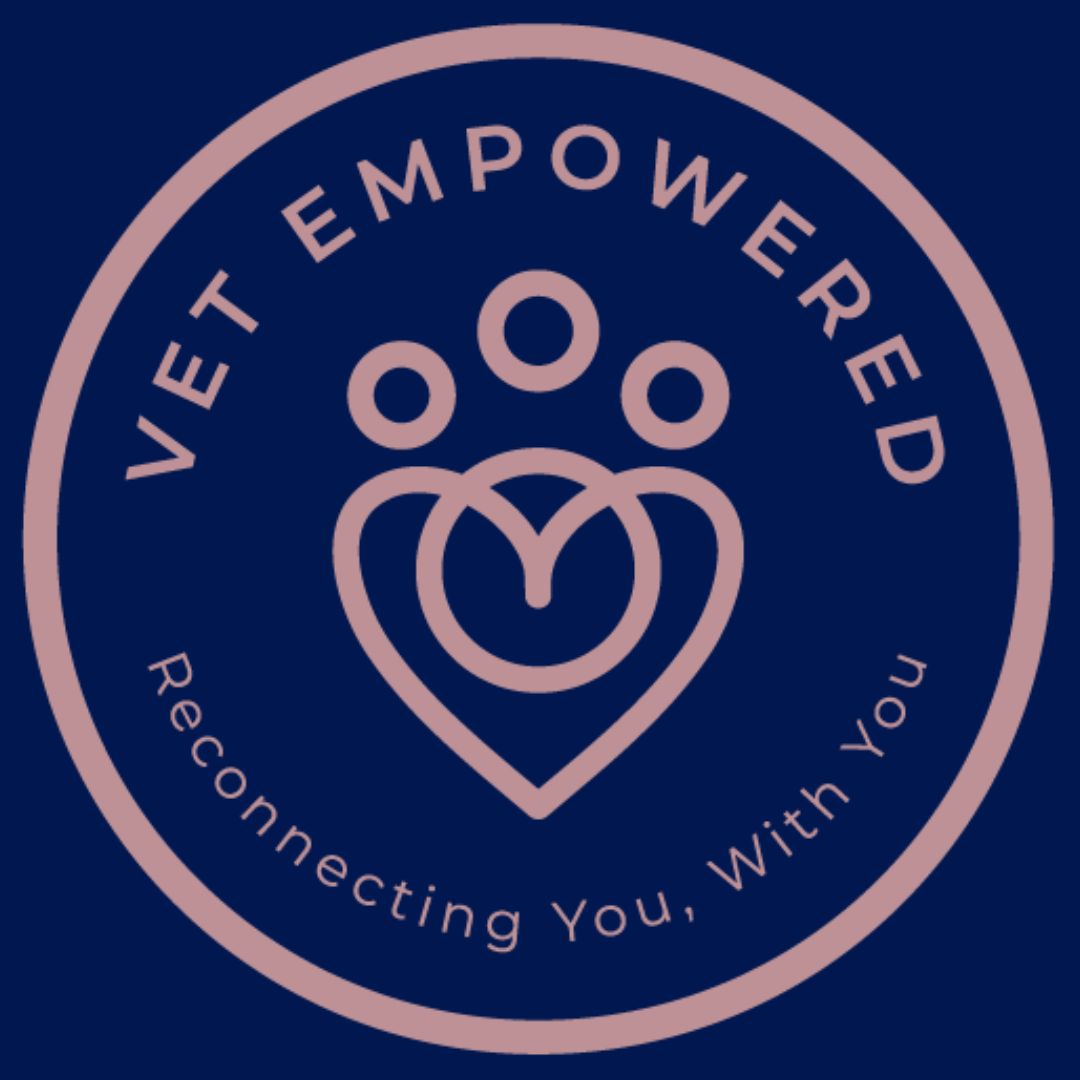 Katie Ford and Claire Grigson, co-founders of Vet Empowered, a personal development platform for veterinary professionals.
Course Curriculum
Confidence is Queen Workshop
Available in days
days after you enroll
Frequently Asked Questions
When does the course start and finish?
The course starts now and never ends! It is a completely self-paced online course - you decide when you start and when you finish.
How long do I have access to the course?
30 days, with the workbooks available to download. We want you to take action on the session, so we have made it available for a limited time.