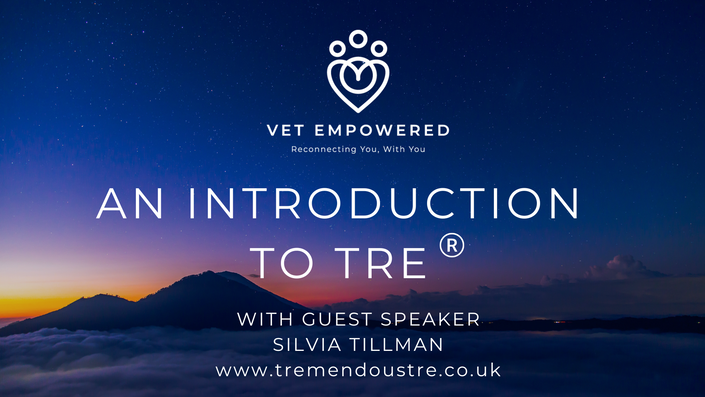 Introduction to TRE® (Tension Relieving Exercise) Webinar with Sylvia Tillman
Catch up on Sylvia Tillman's insight into somatic technique, TRE®
This FREE session was run as part of our 2022 series.
We'd love for you to opt-in and join the Vet Empowered mailing list as you gain FREE access to the recording of this webinar. We send regular updates, top tips, and resources, as well as keeping you updated with our latest events. You can unsubscribe at any time via the footer in any emails we send. The opt-in is on the next page (aspart of Katie Ford Ltd) - it would mean the world to us if you did!
About this session:
In this session, Silvia Tillman, registered TRE® practitioner takes us through what Tension Relieving Exercise is, and how our body can hold the stresses of the day. Come with an open mind to see if this could be a toolkit item that helps you - and hear Claire's insights after she was able to experience a session with Sylvia.
TRE® stands for Tension & Trauma** Releasing Exercises (developed by Dr David Berceli) and is a somatic self-help tool. TRE® is based on our innate reaction to burn off stress hormones by shaking. Afterall, we see dogs shake off a stressful incident, right?
** Please note: Trauma doesn't necessarily mean big T Trauma; just the day-to-day stress is often enough for us to tense up and feel unbalanced

You can read all the studies on TRE here:
https://traumaprevention.com/research/
You can find out more about Sylvia here: https://www.tremendoustre.co.uk/
If you are unsure whether this is suitable for you, we'd suggest to consult your medical professional, or visit Sylvia's website to find out more about the suitability - we do partly cover this in the session too.
Disclaimer: TRE® has not been evaluated by the US Food & Drug Administration, the American Medical Association or NICE in the UK. This modality is not intended to diagnose, treat, cure, or prevent any disease. Medical advice must only be obtained from a physician or qualified health practitioner. Results may vary between individuals and there are no guarantees, expressed, or implied.
Your Instructor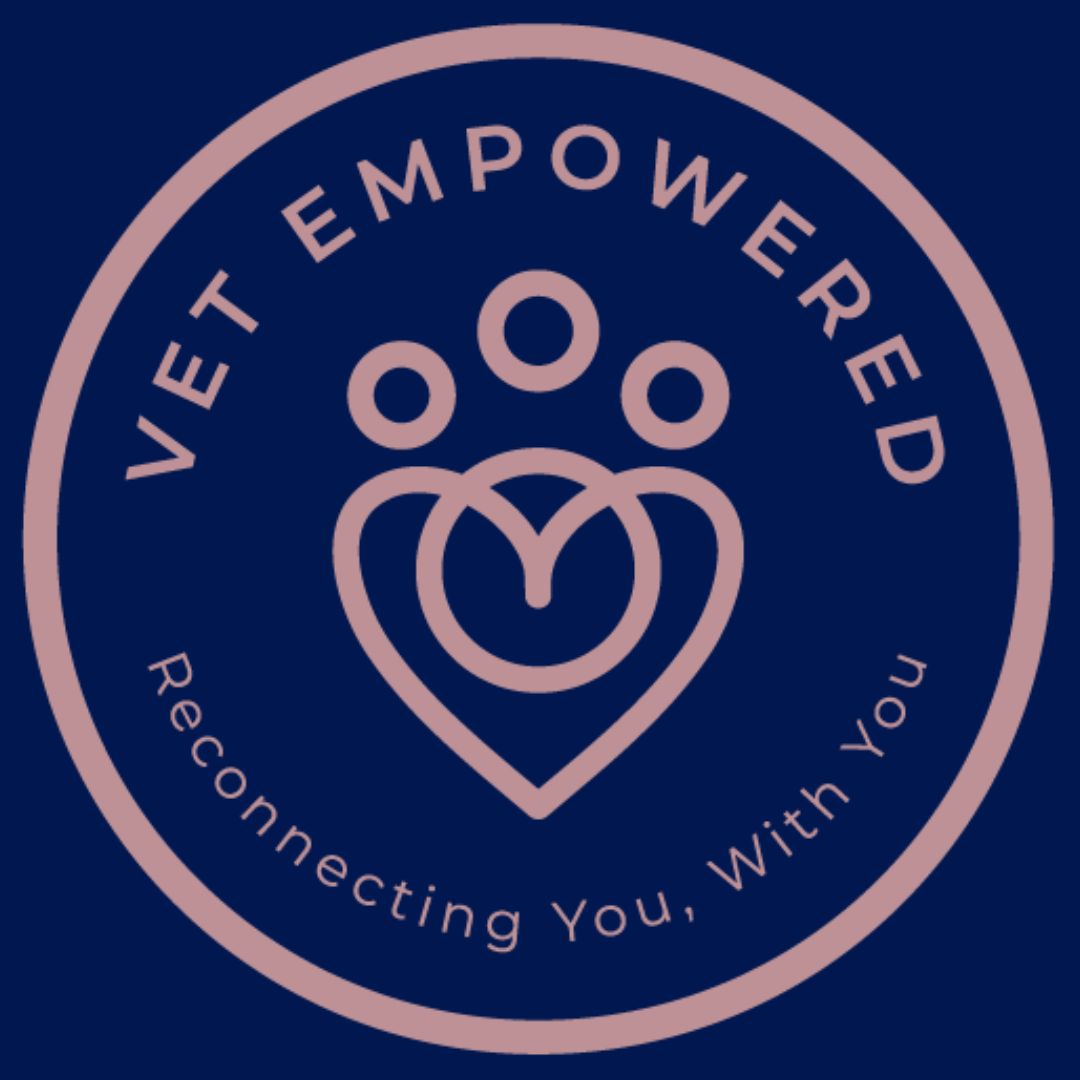 Katie Ford and Claire Grigson, co-founders of Vet Empowered, a personal development platform for veterinary professionals.
Course Curriculum
First Section
Available in days
days after you enroll
It is brilliant to hear more about this tool from Sylvia during this webinar, who is clearly very passionate and knowledgeable about TRE®, and its potential value to individuals. This session is not intended to teach TRE®, it is for informational purposes only, so that you are aware of its existence and options - we love bringing new methods to the table so that we can raise awareness of what is out there. We'd strongly encourage you to watch the session in its entirety before deciding the route forward that feels right for you - your next action is your responsibility. If you have clinical diagnoses or psychiatric conditions or are on medication, please check with your GP first. Guidance is available from registered TRE® Practitioners, such as Sylvia, and information on this can be found on the above links - getting started is covered in the video. As with any other method, results are never promised nor guaranteed.