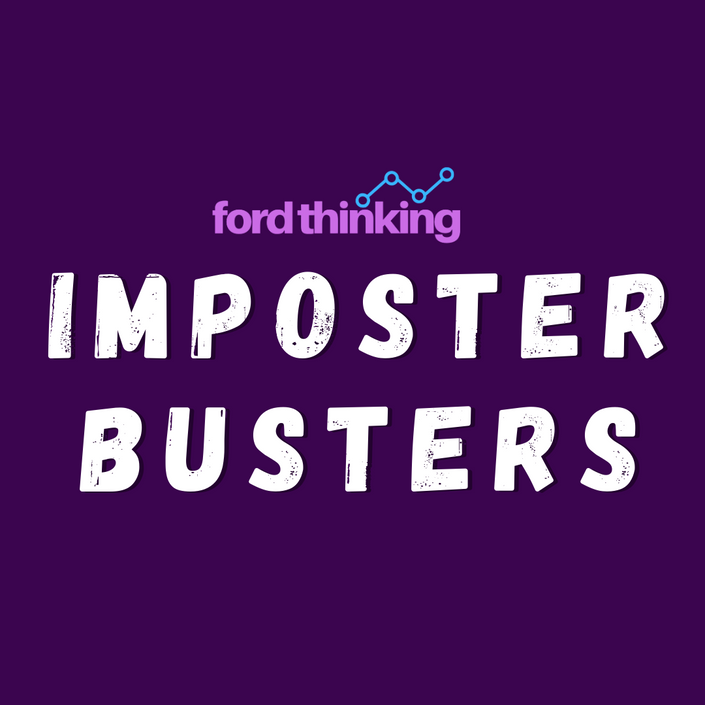 Imposter Busters
An introduction to Imposter Syndrome
Are you exhausted with imposter syndrome?

Does everyone else seem to have it figured out?

Is that inner critic stopping you from confidently moving forwards?
Often, we all feel like we are in a civil war. A civil war between part of you that knows you have worked hard and earned all of your qualifications, vs the part that tells you that it was all a fluke and that you're about to be found out. This can lead to the following:
Struggling to accept praise and positive feedback.

Discounting your own success.

You may be described as a perfectionist.

You may stay behind at work for hours longer than expected

You are worried about "failing".

You often compare your successes to others.

You focus on what you haven't done, rather than what you have.

You feel like you didn't earn your qualification, or someone will take them from you.

You feel like you are "winging it".

Feeling like you got "lucky" or anyone could have done the same.

Dreading Mondays and Sunday scaries.
Then this can lead to effects such as:
Anxiety and worry.

Lack of self-praise.

Opportunities being passed up on.

Lack of job satisfaction.

Avoidance of new tasks.

Career changes.

Over-working and exhaustion.

Feelings of frustration and isolation.

Continuous concern over "being found out."
Do you feel like you're standing in your own way?
You have a list of things you'd like to do, but feeling like a fraud is slowing you down?
IMAGINE if there was another way?
Let me tell you, there is.
I struggled with imposter syndrome as a veterinary surgeon for many years. Despite certificates, loyal clients and accolades, life felt like a big cover-up. I was left stagnated, worried and unsure how to progress. I just wasn't sure I'd ever be happy.
I tried books, 'positive thinking', mindfulness, goal setting, meditation...but I always felt like something was missing.
As my list of 'techniques' grew, I would wait for them to wear off and look for the next thing.
Until... five years ago I learned a completely different method. A mindset method that not only totally transformed my view on imposter syndrome, but on life in general. I was more confident, kinder to myself and others, and loved my job. I since trained in sharing these methods myself, harnessing our inner potential and stepping past obstacles.
I had been looking in totally the wrong place.
Let me show you the right place to look in how to deal with imposter syndrome, and find the real you. Don't make the same mistakes that I did. (The best part? It gets stronger with time. Five years on, and I testify to this.)
Let me help you gain confidence, take positive action and have a whole toolkit to take forward, and make some friends along the way.
What does the course involve?
We go through imposter syndrome from beginning to end, looking at the power of thought, belief formation, setting yourself up for success, avoiding the comparison trap and how to get to your goals. This is a self-guided workshop, which you can complete in your own time. You can see the full curriculum below. We suggest to look at one module seven days, to allow it to all sink in. We have made the information in bite size snippets, so that it fits in with a busy schedule!
Hot off the press!! This course now gives you value for the whole year - read to the bottom!
On paper, you will learn:

The origins of imposter syndrome, historically and personally.

The five different types of imposter syndrome.

Understand and anticipate when imposter syndrome might arise.

Explain what limiting beliefs are, and where they came from.

Challenge your limiting beliefs and create an identity that you'd choose.

Understand the origins of identity.

Understand the power of thought and how this can be utilised in dealing with imposter syndrome.

Become familiar with gratitude and visualisation techniques.

Create a personalised toolkit for imposter syndrome.
In actuality, you will learn:

Life changing methods which are simple and profound.

Addressing the real level of change, identity, which is why many other methods may not succeed with imposter syndrome.

How to empower yourself to realise that it is not you that has been standing in your own way.

How to set up your own awesome toolkit of skills that means you can step past imposter syndrome confidently, and do the things that YOU would choose to do.
PLUS: I've added FOUR bonuses:
1. The Imposter Toolkit. A guided set up from journal and gratitude tools to asking the right questions. Including journalling tools, gratitude prompts and leaving work at work.

2. "Winging it: The Truth!" How to re-think 'winging it'.
3. Affirmation 101: What affirmations are, how to create them and how to use them (even if you felt they didn't work before).
4. Imposter Re-Frames: Learn about pattern interruption, with tangible help and examples to use daily.
But, how? The course contains:
- 6 Modules covering all aspects of imposter syndrome. These are a mixture of written content and videos, getting to the important detail.
- 14 Videos which I have prepared, going through in depth, much of the content that I cover whilst coaching.
- 15 Workbooks - printable PDFs which pose valuable questions to enable you to get the most out of the content.
- Resources - books, podcasts, handouts and more, which a section for reflection.
Spaces are limited, so book today to avoid disappointment.
BUT WAIT! There's even more!
We want to give as much value to you as possible, so this course now stretches over TWELVE MONTHS! This means more material is added each month in the form of a webinar, plus either a challenge, group Zoom call and more. I work closely with the delegates to look at what is important to them and integrate that into content.
So, alongside all of the value listed above, so far it also contains the following MONTHLY bonuses:
OCTOBER:
Vet Your Mindset (50minutes) + worksheet, looking at selfcare, environment and mindset.
Investing in Yourself (28minutes)

NOVEMBER:
Journalling Challenge
Imposter Syndrome in Social Media (44minutes) + worksheet

DECEMBER:
Coming soon!
Make today the day to start taking some action!
See the bottom of this page for the full curriculum

This programme is not a replacement for 1:1 coaching, mentoring or medical therapy, but is a starting point for those looking to start working towards their goals and job satisfaction when faced with imposter syndrome, and to internalise their successes. Always remember, if this is having a persistent, negative effect on your life then we would suggest speaking with your GP.




Your Instructor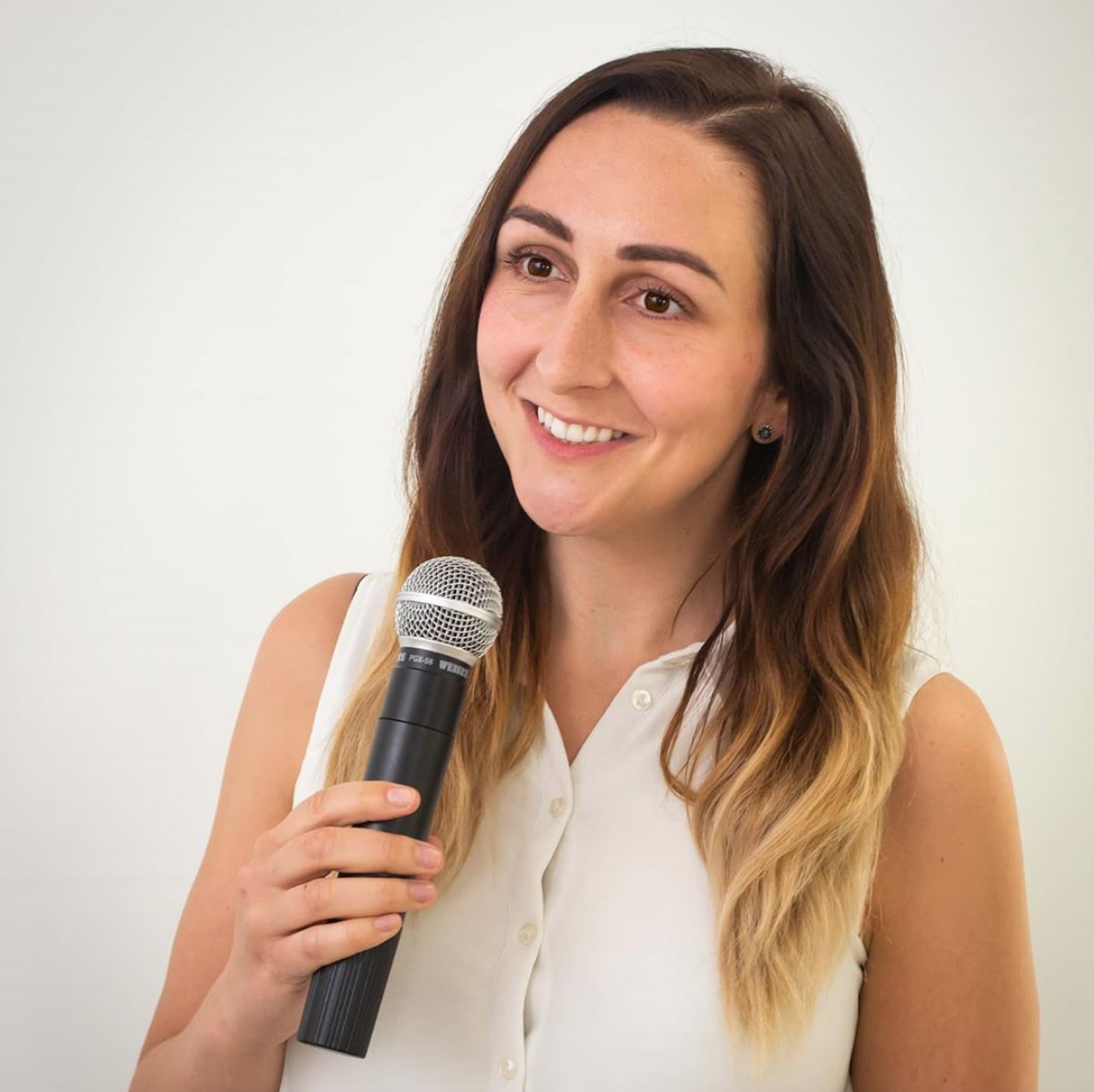 I am an enthusiastic and forward-thinking small animal veterinary surgeon, that believes that clients and their pets deserve top level service and treatment. I have also seen how this level of dedication can lead to hurdles in itself. Over the years, I have become increasingly passionate about self development, motivation and inspiration for staff within the profession, to ensure they can provide this level of care, but also maintain a life they enjoy. This involved training under the Proctor-Gallagher Institute as a client, Cognitive Behaviour Therapy (KEW Academy) and Broadband Consciousness coaching. Imposter Syndrome is a topic that emerged as a repetitive issue in the vet world, and I have applied techniques to help with great success, so much so that my work has expanded outside of the profession.
I have eight years' experience in small animal first opinion practice and emergency work, and gained my RCVS Certificate in Small Animal Internal Medicine in 2017. I currently provide both 1:1 coaching programs for veterinary professionals, alongside online courses. Alongside this, I speak at a variety of events across the World, both virtually and in person. I'm honoured to be the Keynote Speaker at the BVNA Congress 2020.
Course Curriculum
Introduction
Available in days
days after you enroll
1. What is imposter syndrome?
Available in days
days after you enroll
2. Identity
Available in days
days after you enroll
Frequently Asked Questions
When does the course start and finish?
The course starts now and never ends! It is a completely self-paced online course - you decide when you start and when you finish.
How long do I have access to the course?
We give you twelve months of access to the course, which gives you plenty of time to visit and re-visit the content.